Earlier this week I had the pleasure of finding out a little bit more about my teammates LUKE STRONG (our 2017 British Men's Trampoline Champion) and IZZY SONGHURST (our newest and youngest member of the Great British Senior World Championships team). I thank them for their time and I hope you readers enjoy what they have to say!
An easy question to start with: How long have you been involved in trampolining?
Luke: I've been involved in trampolining since I was 11, I started in 2005, so we're approaching 13 years in march. A long time!
Izzy: – I started trampolining pretty much as soon as I could walk. But I started competing when I was about 5 or 6. So, 13 years.
Luke: Longer than me!
Izzy: Yeah [laughs]
.
What has been your favourite moment or competition in trampolining?
Luke: For me I think my favourite moment was the 2014 European Championships because it was the first time that I'd won an individual major championship medal and it was something I had dreamt about for a long time and at some points I didn't really think it could be possible. It was a bit of a shock and I was really happy.
Izzy: Mine's actually the same competition! The 2014 European Championships was the first time I got to experience a team event as well as I my first really big major championships  [Watch Izzy's voluntary routine here]. It was the first major that I did really well in – I won and became Junior European Champion, so it's the most memorable one for me.
.
What are you most proud of, within or outside of sport?
Luke: Hmmm… I think the thing that I'm most proud of is that I've picked myself back up after all the disappointments and setbacks that I've had. And that I'm still here [trampolining]! That is something that has helped me in normal life too – to get over disappointments, to understand that things don't always go right, to realise that it's your outlook on life and how you move forward that matters.
Izzy: I think mine is the way that I have reacted to failure, as well. So knowing what I need to when I've come back after I've had a bad competition and being able to get my head back into training and working hard again instead of giving up or feeling less confident.
.
What is your biggest challenge (in life or sport) and what do you do to manage this challenge?
Luke: That's a hard question
Izzy: Really hard.
Luke: I've never thought about this…biggest challenge hmmm…
Izzy: Can I say my height?
Yes of course, you can say whatever you want.
Izzy: My height! Because it makes it harder for me to get round somersaults because there is more of me to carry round. That's always been something that I've struggled with as I've always been one of tallest. Some of my teammates and competitors don't always understand why I struggle to do things more than they do. So that's my biggest challenge personally. To manage this challenge? Well, I jump higher [laughs] and make sure I do as much as I can to maintain my strength.
Luke: I have two parts for this… Outside of trampolining and gymnastics, the thing that I struggled with when I was younger was finding something that I was passion about and wanted to do. I tried lots of different sports and lots of activities that just never really interested me for a long period of time. Within trampolining, I think the biggest difficulty for me has been managing my body. I've had a lot of injuries and to train over a lot of the years was very difficult and sometimes pretty much impossible. Managing that has been difficult.
.
Who is the loudest in the gym?
Iz: As in here [Lilleshall/GB Camps], or our clubs?
Here.
L: It's probably me
Iz: You [looking at Luke] [laughs]
Iz: It depends what mood we're in.
L: If I'm in a good mood it's probably me
Iz: Yeah, definitely!
L: Kat [Driscoll] gives me my run for my money, though.
.
Who is the best looking?
[Both laugh and joke around]
Iz: Me
L: *flicks hair* – Me! *pouts*
Iz: We are definitely the two prettiest [laughs].
L: "Beauty is only skin deep!"
Iz: "Beauty is in the eye of the beholder!"
L: It's very subjective. Depends if I'm having a good day and if I've got a filter.
Iz: And good lighting.
[Both laughing]
.
Who spends the most time looking in the mirror?
Iz: Luke
L: Nathan Bailey [laughs] – I think he might be the worst
Iz: Actually yeah, I think Nathan.
L: I think Nathan might be, you know. He used to love a good selfie.
Iz: He still does. [giggles]
.
Who is your sporting idol and why?
L: I have two: Nastia Luikin and Beth Tweddle. Both for similar reasons – They've both been through really difficult times in their careers and had big injuries that could have stopped them but they dug in and kept going and ultimately achieved their end goals and lived their dreams.
Iz: I have two as well. One of them is you.
Me? Awe, I'm flattered! Thank you.
Iz: You because we have the same body type so it's quite nice to watch you and relate to what you are doing. And obviously now we train together a lot of the time, it's quite nice to have someone I can relate to and watch. And then Rosie Maclennan because I've watched her since before the 2012 Olympics and just to watch how she has coped with winning the Olympics and coming back and winning another Olympics. It's been really exciting thing to watch.
.
If you could choose any other sport to be amazing at what would it be?
L: Okay…So I'm gonna say football but only because of the money [both laugh]. Nah, I would pick Artistic Gymnastics because that is my favourite sport…other than mine!
Iz: Ummm… I have two: either swimming or long distance track running – I don't really have a reason I don't think – I guess, maybe just because my family have a history of being good at track & field and swimming, so it's sort of like a family legacy thing.
.
What do you do when you are not trampolining? Do you have any hobbies?
Iz: Eating.
[Both laugh]
Iz: …
L: My hobbies are probably watching artistic gymnastics, playing with my dogs [named after Luke's favourite gymnasts: Nastia and Aliya] and, whenever I have the chance, I plan trips to travel around the world as much as I can – It's one of the things I love most at the minute. I love seeing new places. 
Iz: Mine would be spending time with family and friends – It's really cheesy!
L: Nawwwww
Iz: Because I'm still at school and I train a lot, I don't get too much spare time. I cherish the quality time I do get to spend with them. That's really corny isn't it!?
No, it's nice!
L: Get the mini violins out! [laughs]
.
The British Championships – What were you thinking about the night after competing in the prelims and then just before you competed your final routine the next day?
L: After the prelims day, I was kind of relieved that I had finished two routines and I was happy with the place I was sitting in. I was focusing on recovery, getting some sleep and hopefully coming back the next day and doing another routine.
Iz: Immediately after prelims I was annoyed. But I let that pass through me so by the evening I tried to forget about it and remember that the next day was a brand new day and I had a job to do. So I got the negative thoughts out of my head and just approached tomorrow as a new day and had my eyes set on what I needed to do.
What did you think about before you got on trampoline to compete your final routine?
L: I was thinking of outcome goals, which is actually something I try to avoid doing. But the situation that I was in, with the lead that I had, I knew that all I had to do was stay on the trampoline and finish a routine. I think that is probably why I didn't do the best routine I could do, because I wasn't necessarily focusing on my routine performance.
Iz: Mainly I was thinking just what I needed to do to avoid the mistake I'd made the previous day and focus on the goal I had in mind – which was put down a good routine to show I was worthy of making the senior team.
.
Congratulations on making the World Championships Team – what are you looking forward to the most and have you got any surprises up your sleeves?
L: I'm just really excited to be back at a major champs. The last World Championships in 2015 didn't go to plan for me so I'm really eager to prove that I am capable of making the semi-final and hopefully the final. Just proving to people that I am good enough and all the hard work that I've done has been worth it…
…And I can't wait to shake deez hips round the dance floor at the banquet! [laughs]
Iz: I'm just really excited to be part of senior team and to experience a major championships as a senior! It's new to me and I'm buzzing, really.
.
Final Question! If you were an animal, what animal would you be and why?
L: Oh this is so hard…
Iz: Mongoose.
[Both cackling]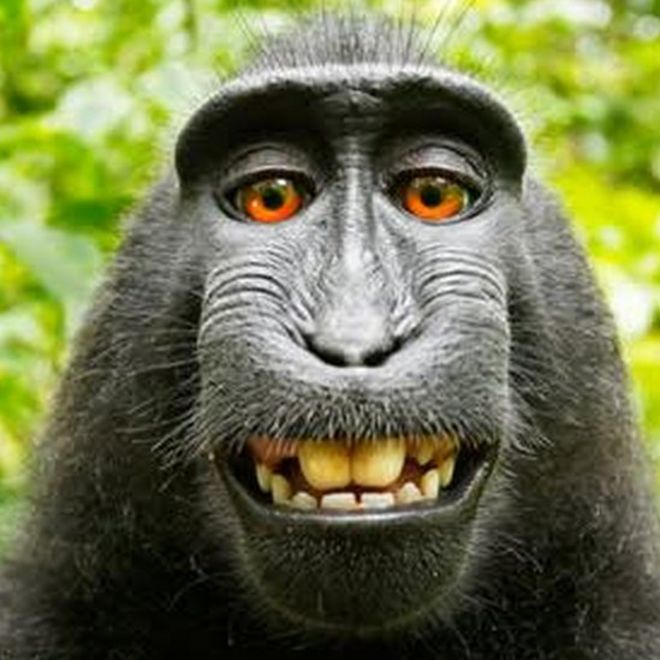 L: I have two that I can't decide between. Either a monkey or a turtle – mainly because I like them, they are my favourite animals. They're cute…and I'm cute… So…
Iz: I'd be a pig.
Huh??? [laugh]
Iz: I have a reason!
L: [jokingly and laughing] Because you like scoffing yo' face, rolling round in mud, and having like 400 kids at a time!
Izzy: No… Because they're actually very intelligent and people don't perceive them to be intelligent, but they are. And they get to do whatever they want and eat whenever they want. They live a free life.
L: Unless they are on a farm to then be eaten… I want to be a vegan.
Iz: I think if I wasn't an athlete I would be a vegan…
L: I've started buying Quorn way more though now. I had the Quorn steaks the other day, they were lovely!
---
Luke and Izzy are competing at the Trampoline World Cup in Spain this weekend, along with Nathan Bailey, Kat Driscoll and Laura Gallagher.
Wishing them the best of luck!